Common FAQs for Our Nashville Catering Company
You asked and we answered: Top FAQs for our Nashville catering company
Where is A Catered Affair located?
A Catered Affair, a Nashville catering company, is located at 8061 Murfreesboro Rd, Lebanon, TN 37090. Our catering headquarters are located at Legacy Farms, one of the most beautiful wedding venues in Tennessee. A Catered Affair is the exclusive caterer for Legacy Farms.
What type of catering do you specialize in?
Our Nashville catering company has a flair for creating spectacular weddings through custom menus, special touches, and affordable pricing options. Although we specialize in wedding catering, we also offer catering Nashville for corporate and social events. 
What makes you different from other Catering Nashville companies?
Since 1996, A Catered Affair has specialized in wedding catering Nashville. Throughout the years, we've seen every sort of challenge presented at a wedding – and are well equipped to handle any situation, so there are no hiccups or details overlooked before or during your wedding day. Our promise to you is to provide you the wedding reception of your dreams so that you can spend your wedding day focusing on your love for each other. If you have a planner, we'll coordinate with them to ensure that your timeline is followed. And if you don't have a planner, we'll use our expertise to help you create a timeline for your reception. You can read more here: https://acateredaffair.net/about/.
How many guests can you accommodate for Nashville catering at my wedding?
As one of the most flexible catering Nashville and wedding venues in Tennessee regarding guest count, we can accommodate two up to several hundred guests. Find out more about our Nashville catering company by visiting https://acateredaffair.net/.
Do you provide sample menus?
We have sample menus with many delicious options from our Nashville catering company, but you're not limited to these options. We encourage you to customize your menu to your taste.
Do you provide Nashville catering packages?
Our catering Nashville company can put together customized packages based upon your preferences, style, and dietary preferences. If you'd like to take a sneak peek at some of our favorite menu items, from Brunch to Buffet and Plated Menu styles, visit this page: https://acateredaffair.net/weddings/
Can you accommodate dietary restrictions?
 Yes, our Nashville catering company can accommodate any dietary needs or restrictions! Just let us know what special dietary requirements are in your group.  Options for vegetarian, vegan, dairy-free, gluten-free, nut allergies and other dietary restrictions are planned with your event specialist so that we can meet your needs and exceed your expectations.
Are you fully licensed and insured?
Yes!  Our Nashville catering company is fully licensed, insured, and thoroughly prepared to handle any snafus and work at the finest venues in the Nashville area. 
Besides the cost of food, what other costs can I expect?
The Event Operation Fee ranges from 18-21%.  This charge covers administrative work, planning, consultations, custom decor for buffets, food stations, and all catering equipment. Service Staff and waiters are also needed at each event to ensure your guests are taken care of during your party. The staff will arrive in advance of your event, will set up, maintain all the food and beverage plans, and then clean it all up.  No work for YOU!   Let us know more about your event, and we will help you determine your Nashville catering and staffing needs. You may reach us by emailing [email protected] or calling 615-321-2394.
What do I need to do to secure my event date?
Your event date and time is officially reserved with your confirmation signature on your initial catering agreement and we have received your first payment. Then your date is set! You may reach our Nashville catering company by emailing [email protected] or calling 615-321-2394.
Do you have photos of your Nashville catering and food?
Yes, we do! You can see our catering Nashville photos by visiting this link: https://acateredaffair.net/gallery/. If you want to view more Nashville catering photos, you can reach our Nashville catering company by emailing [email protected] or calling 615-321-2394.
Corporate & Private Events
Convention Groups
New Product Launch
Cocktail & Dinner Receptions
Award Receptions
Galas
Incentive Parties
Company Holiday Parties
Client Appreciation
Brand Unveiling
Team Building
Trade Shows and Conventions
Exclusive Nashville Catering Company to Legacy Farms
In addition to being a versatile Nashville catering company, we also are the exclusive caterer for Legacy Farms, an all-inclusive event venue near Nashville offering elopements, weekday weddings, overnight options, and more.
We offer wedding catering and corporate catering in and around Nashville:
Brentwood, TN
Goodlettsville, TN
Hendersonville, TN
Mount Juliet, TN
La Vergne, TN Franklin, TN
Smyrna, TN
Gallatin, TN
Springfield, TN
Lebanon, TN Spring Hill, TN
Murfreesboro, TN
Portland, TN
Dickson, TN
Columbia, TN
East Nashville, TN
Cumberland Heights, TN
Brooklyn Heights, TN
Avondale, TN
Jimtown, TN
Bordeaux, TN
Bordeaux Hills, TN
Cherokee Park, TN
West Nashville, TN
Berry Hill, TN
Woodbine, TN
Rosebank, TN
Richland, TN
Inglewood, TN
Green Hills, TN
Dalewood, TN
Glendale Park, TN
About the Author
Kellie's expertise in the wedding industry comes from 25 years of hosting and catering weddings in Nashville. As the owner of one of the top outdoor and all-inclusive wedding venues in Nashville and one of the most renowned Nashville catering companies, she brings a unique experience to the table as an all-around wedding expert. Legacy Farms is a result of her vast experience and knowledge in weddings and how to avoid common mishaps that many venues overlook. In addition to having an in house caterer, A Catered Affair, Legacy Farms offers elopement options, all-inclusive packages, overnight stays, and an abundance of options for you to make your wedding day truly unprecedented.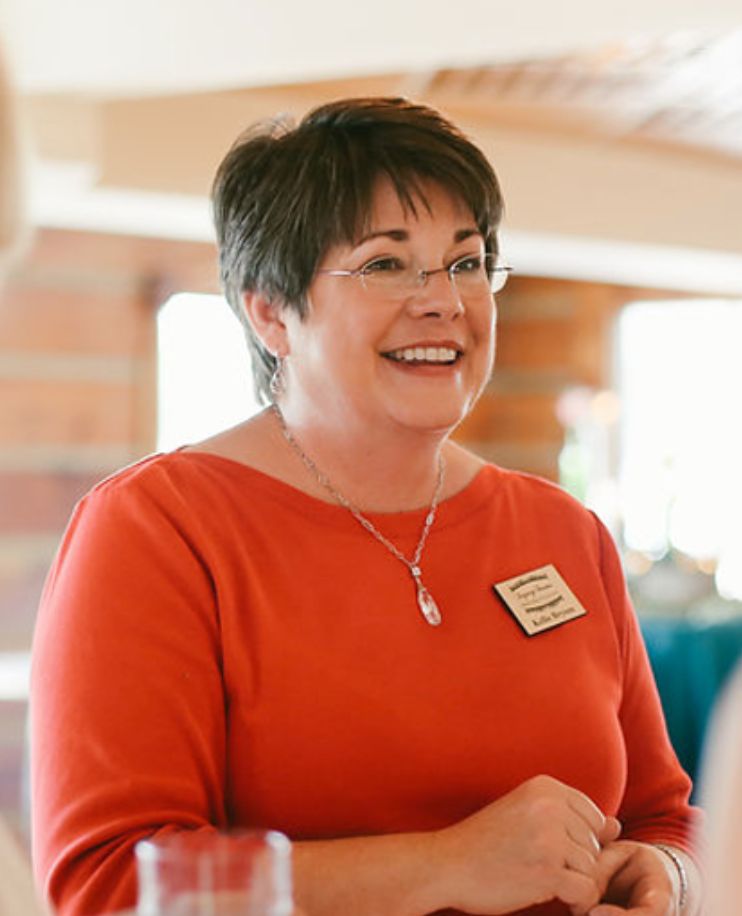 Catering Nashville
When you're researching "Catering Nashville," be sure to ask these ten questions:
Are you available on my wedding date?

How long have you been in business and how many weddings do you do per year?

Do you specialize in certain foods or services?

Do you provide rentals?

Do you provide a coordinator?

How do you handle dietary restrictions?

Do you host food tasting sessions?

Do you handle the table settings?

Do you work with fresh food?

Will you provide adequate wait staff?
We wish you luck in your search for catering Nashville! Contact us to discuss your budget and vision.