Different Types of Nashville Corporate Catering Events
What style of Corporate Catering are you looking for when searching for "corporate caterers Nashville"?
The definition of corporate catering is pretty simple – catering for corporate functions. And while the meaning might be simple, the process itself isn't always! There are many different types of corporate catering in Nashville, and the choice you make depends on the size of your event and the services you require. From once-off functions, through to daily or weekly catering for a large office, the options vary.
When looking for corporate caterers Nashville, you're probably searching for these styles of corporate catering:
Corporate Lunches
What's a more excellent way to show employee appreciation than to provide them with a delicious lunch? Corporate catering is a great way to boost morale and motivation (and healthy brain food!). Corporate catering for lunch takes care of your daily lunch needs and gives your employees something gratifying to look forward to.
Conventions, Trade Shows and Conferences
Whether you're an event planner or handling the catering for any of these events, you'll need to hire a corporate caterer to take care of the food on that day. This will help everyone from the keynote speaker to booth attendants, to attendees spend their time mingling and networking rather than standing in ling waiting for food! These events often include a social evening for networking and catering, a great option to keep belly's full and participants happy. From simple finger foods to buffet dinners, corporate caterers Nashville such as A Catered Affair will handle this.
Corporate Picnics
Ah, summer days! Many companies who are hosting an event or want to show employee appreciation may consider a picnic-style meal. This is an excellent way for employees and team members to mingle and bond outside of the office. Corporate catering in Nashville could include an array of food and drink options to suit all types of dietary requirements, making the day stress and hunger-free for everyone. 
Team Building/Morale
Keeping the family out of the picture, it is also essential for staff members to get to know each other in a social setting so they can find out what makes them tick (or understand each other more!). Team building days are a great way to not only find out more about each other but also to have a little bit of fun! Add some delicious food to the menu, and you can't lose.
Board Meetings
It doesn't have to be a significant event for you to hire professional corporate catering services. You can brighten up every Monday morning meeting by bringing in a hot breakfast with coffee – providing your employees with a boost to start the week (and to brighten up those mundane morning meetings).
Product Launches
If you run a retail or manufacturing business and are promoting a new product, a product launch is a great way to get the word out. Having delicious food to hand out to people walking past is guaranteed to pique their interest long enough for you to tell them all about the new product you have available.
Corporate Catering in Nashville is Great for Team Morale and Employee Appreciation
Whether you're a business owner or you're in charge of organizing your next office event, or you're an event planner in action, you'll be able to take a lot of time off your hands by hiring corporate catering Nashville. If it's your job to organize the food for the next Christmas party or team appreciation– corporate catering is the service you need. Corporate catering is so much more than food, it's about showing your gratitude and appreciation and is one of the best ways to boost team morale. Get in touch with our team today to learn more about how we can help you create an amazing atmosphere for your next corporate event.
Corporate Catering in Nashville is more than Food; It's Entertainment.
You may think corporate catering in Nashville is just functional, but we're here to tell you it's more than that. Allowing your staff to mingle, socialize, get to know each other, celebrate and let their hair down is a fantastic way to build community within your workplace, and establish a workplace culture. Corporate events such as holiday parties, company picnics, team appreciations, client appreciations, and more are all part of an enjoyable reward to show your clients or employees that you genuinely care for them. Reaching sales goals or a target, or closing a new client or sale are all great reasons to bring your employees or clients together to celebrate.
When you're planning these fantastic corporate events, think about whether you want to host it on-site at the office or whether you'd like to treat your staff to a day away from the office and host in a venue more suited for the celebration. We have great relationships with venues around Nashville (and are the exclusive caterer to Legacy Farms), so we can also help you host your party.
And we're so much more than the people who bring you food; we can also be a resource to help you plan your corporate catering event by using our experience and talents to help you avoid unnecessary stress or wasted time when planning. We understand your rental needs (furniture, china dishes, linens, etc.) so we can help you plan your timeline. When you work with A Catered Affair, no one will be left hungry or thirsty! And our relationships with photographers and other entertainment vendors can make your event all the more memorable.
Corporate catering Nashville is a great way to reward your team, recruit new talent, and knock off your clients' socks. Don't feel overwhelmed or lost in the details; turn to us to find a corporate catering style that will match your company culture and budget. A working lunch doesn't have to be boring; let us turn it into something your employees look forward to. Or a holiday party that is never forgotten, a team night out, a client breakfast, whatever you need us for. Let us put our corporate catering experience in Nashville to work!
Corporate Caterers Nashville
No matter the size of your corporate event or function, we promise to give you the highest level of attention to detail, capture your imagination, delight your senses, and impress your guests. We're well-known in the Nashville area for our corporate catering and our innovative plate and buffet presentation, creative props, and artful decor.
Corporate & Private Events
Convention Groups
New Product Launch
Cocktail & Dinner Receptions
Award Receptions
Galas
Incentive Parties
Company Holiday Parties
Client Appreciation
Brand Unveiling
Team Building
Trade Shows and Conventions
Exclusive Nashville Wedding Caterer to Legacy Farms
In addition to being a corporate caterer, we also are the exclusive caterer for Legacy Farms, an all-inclusive event venue near Nashville offering elopements, weekday weddings, overnight options, and more.
We offer wedding catering and corporate catering in and around Nashville:
Brentwood, TN
Goodlettsville, TN
Hendersonville, TN
Mount Juliet, TN
La Vergne, TN Franklin, TN
Smyrna, TN
Gallatin, TN
Springfield, TN
Lebanon, TN Spring Hill, TN
Murfreesboro, TN
Portland, TN
Dickson, TN
Columbia, TN
East Nashville, TN
Cumberland Heights, TN
Brooklyn Heights, TN
Avondale, TN
Jimtown, TN
Bordeaux, TN
Bordeaux Hills, TN
Cherokee Park, TN
West Nashville, TN
Berry Hill, TN
Woodbine, TN
Rosebank, TN
Richland, TN
Inglewood, TN
Green Hills, TN
Dalewood, TN
Glendale Park, TN
About the Author
Kellie's expertise in the wedding industry comes from 25 years of hosting and catering weddings in Nashville. As the owner of one of the top outdoor and all-inclusive wedding venues in Nashville and one of the most renowned Nashville catering companies, she brings a unique experience to the table as an all-around wedding expert. Legacy Farms is a result of her vast experience and knowledge in weddings and how to avoid common mishaps that many venues overlook. In addition to having an in house caterer, A Catered Affair, Legacy Farms offers elopement options, all-inclusive packages, overnight stays, and an abundance of options for you to make your wedding day truly unprecedented.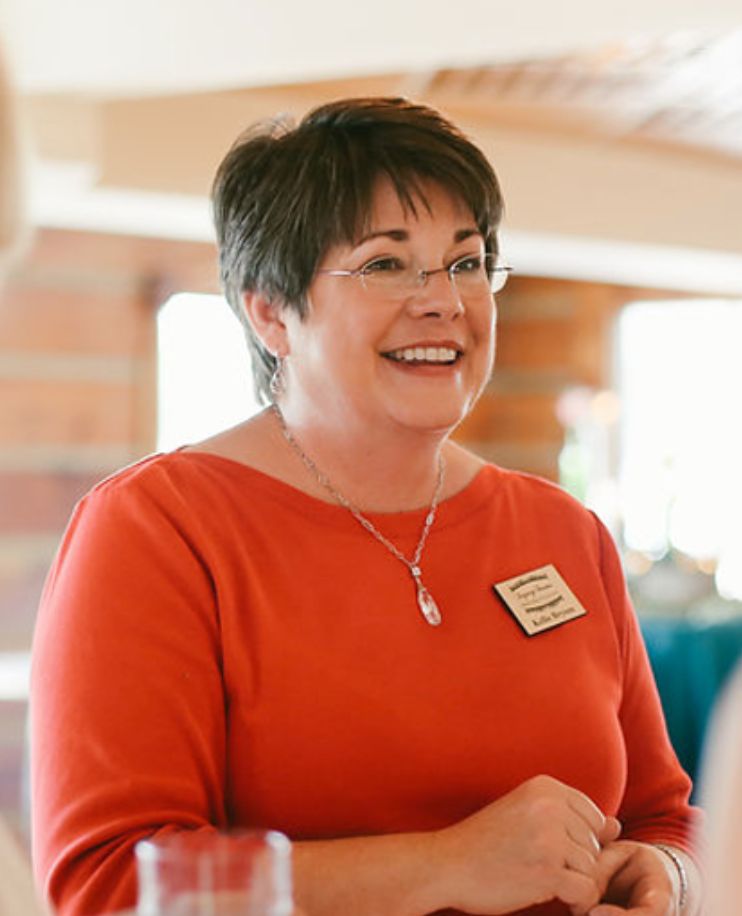 Catering Nashville
When you're researching "Catering Nashville," be sure to ask these ten questions:
Are you available on my wedding date?

How long have you been in business and how many weddings do you do per year?

Do you specialize in certain foods or services?

Do you provide rentals?

Do you provide a coordinator?

How do you handle dietary restrictions?

Do you host food tasting sessions?

Do you handle the table settings?

Do you work with fresh food?

Will you provide adequate wait staff?
We wish you luck in your search for catering Nashville! Contact us to discuss your budget and vision.