Crafting Seamless, Blissful Moments
Introducing Our Dedicated Team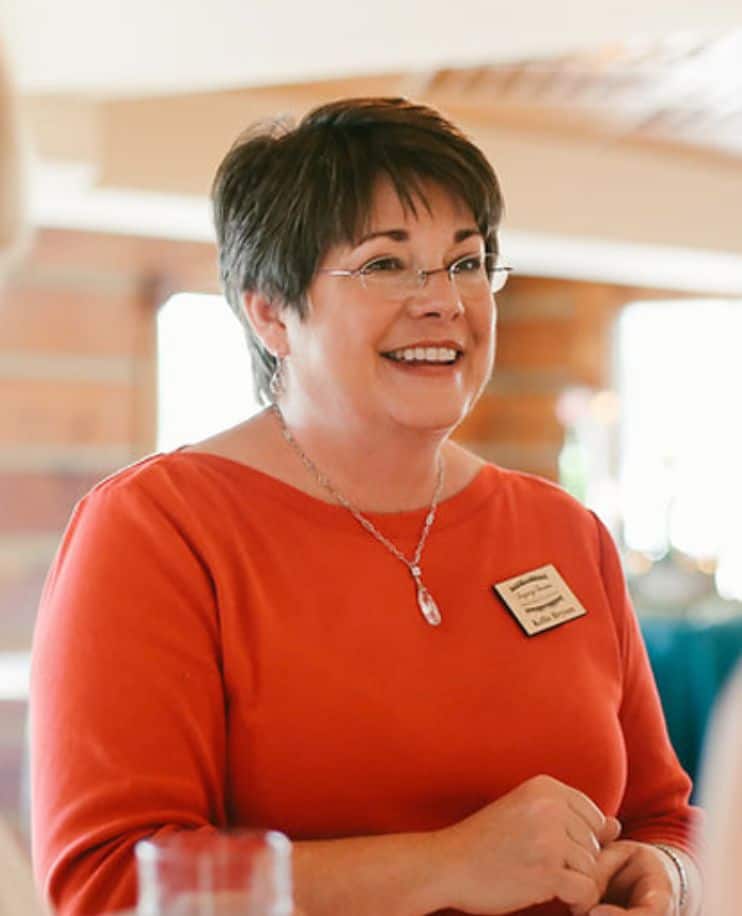 Kellie Bryson
Owner, A Catered Affair
After working as a critical care nurse for 13 years, Kellie Bryson decided it was time to leave that world and dive further into the events industry. Her love of baking and making pretty desserts helped to launch the cake division, The Bake Shoppe. Once they started producing wedding cakes, wedding catering followed very quickly. Working in amazing venues all over Middle Tennessee helped her to learn that she wanted to have a dedicated venue that could also be called home with a team that produces all year round and on property. Today, A Catered Affair is based at Legacy Farms. One of the best parts of the job is seeing personal growth and professional growth in her employees. The company cannot exist without strong, capable team members. Watching a vision come to life from paper to right before a client walks in the room is her favorite part of the event process. In her spare time, she loves to spend time with her sweet daughter and read food magazines.
↠ Our Journey ↞
Since our inception in 1996, A Catered Affair has been synonymous with exceptional wedding catering in Nashville. Over the years, we've embraced and conquered every challenge that can arise during a wedding, ensuring a flawless and stress-free experience. From intricate details to potential hiccups, we possess the seasoned expertise to orchestrate a seamless wedding day. Our commitment is to present you with the wedding reception you've always envisioned, allowing you to focus solely on the love you share. If you've enlisted a planner, we collaborate closely to uphold your timeline. And if not, rely on us to craft a tailored timeline that perfectly aligns with your reception.
Crafting Memories Through Culinary Artistry
To us, the symphony of delicious food created with love is what unites families. Kitchens symbolize the heart of a home, where bonds are formed, friendships thrive, and cherished memories unfold. Our devotion lies within our kitchen, where passion and creativity converge to shape unforgettable experiences.
When we welcome you into our fold, you become an integral part of our extended family. Our proficiency extends to meticulously planning and hosting an array of weddings and events, particularly those that revolve around the joy of shared meals. We promise you a bespoke catering experience that reflects your unique vision and personality. As culinary artisans, we're dedicated to crafting moments that resonate long after the plates are cleared.