The Top 5 Things to Consider When Budgeting for Nashville Catering
Many people think catering costs are similar to restaurant prices, but so much more goes into the total cost of Nashville catering.
If you're not working with a catering venue such as Legacy Farms, you may incur additional costs because the staff needs to travel and safely bring the food to the wedding venue location. If the venue has stairs or extra steps, we have to hand-carry everything to the site. Or there may be a great distance between the prep area and the service area, so different equipment is required. Often, venues have a rigorous load in and load out time, so additional Nashville catering staff may be required to meet those time restrictions. And speaking of staff,
Nashville Catering Staff
Depending on the complexity of the event, your style of food choices, the distance of the event, and the service style, we may need to bring on additional staff to make sure everything goes seamlessly. Nashville catering staff are essential to the success of your event. If we are understaffed, it can reflect poorly on your event, so we always ask the right questions before your wedding to understand how we need to prepare. 
Nashville Catering Style
There are several popular styles of wedding catering:
Buffet

At a buffet, a variety of dishes served on long-side tables, sometimes at the center, with seats available for guests. This option is excellent for couples who want to provide a better variety of food and beverages. We usually recommend a buffet if you have over 100 guests. A buffet is an excellent choice because there is more variety of food. It's easier to accommodate dietary restrictions and picky eaters. A buffet-style can be budget-friendly as it usually requires less Nashville catering staff. The only downside to a buffet-style is that popular dishes can run out quickly, while less-popular dishes are left untouched.

Plated

A plated, or sit-down dinner, is the most traditional style of Nashville catering for weddings. A sit-down dinner usually has groups of 10 guests seated at a round table, with each guest being served three courses or more. This option is excellent for couples who want an elegant, neat, and traditional wedding reception. What's great about a seated dinner is that it gives guests more time to mingle and get acquainted. Even if your party starts late, your guests won't notice. Since you know the exact number of guests, you can quickly determine your budget and the quantity of food you need to prepare, so you'll have less food waste. This type of arrangement also gives an elegant and fancy vibe not offered by other dining styles. The only downside is that you'll need to pay special attention to the seating chart.

Family-Style

Family style catering is in some ways similar to plated dinner catering. Guests will also be seated at a table typically with a salad or starter. Once this course has been enjoyed, servers will bring out large serving platters that are passed around. Family-style catering is a more relaxed and interactive approach to dining, especially if not everyone is acquainted. In contrast to plated dinner catering, there won't be a need to ask guests to choose their preferred entrée before the event, which can cut down on the cost of managing the catering details, including the need for place cards. And unlike a buffet, guests don't need to wait for food in line. Family-style catering also fosters more conversation, and its similarity to enjoying a home-cooked meal makes it all the more relaxing. The only downside is that you may need larger tables to handle the serving platters after being passed around. This may or may not involve more cost depending on your venue and the size of the event. Family-style Nashville catering requires more staff than buffet-style catering but fewer than plated dinner catering. It's a great way to meet in the middle!

Action Stations or Standing Party

Food stations are where different foods are served at tables for a standing group of people. This is a great option when there are hundreds of guests. Besides having the same benefits of a buffet-style dinner, you can also have more room for more guests and food stalls in the same Nashville wedding venue. The party will also feel livelier, as guests will go around looking for different dishes or simply mingle with some friends while eating. The downsides to this are that it's not comfortable for older guests or children who may need to sit down. A Catered Affair focuses on buffet-style or plated-menu style because we feel this is the best option for you and can deliver you fantastic food at an affordable price.
So, depending on your preferred style of Nashville catering, this will affect your overall budget. When we discuss your budget and vision, we will make a recommendation for you that will exceed your expectations and respect your budget. 
Disposable vs. China Dishes
This one may seem obvious, but of course, China dishes require more staff to handle. Waiters and staff can remove disposable plates much faster than China dishes. Your wedding theme and budget will help you determine which style you should use.
Menu Price
The number of guests at your wedding and the complexity of the menu items will have a significant impact on your menu price. Of course, the fewer guests you have, the less expensive your overall Nashville catering cost will be. That being said, A Catered Affair has excellent, customizable options if you are unable to budge on your guest count but need to meet a budget. Get in touch with us to talk about your vision and budget!
About the Author
Kellie's expertise in the wedding industry comes from 25 years of hosting and catering weddings in Nashville. As the owner of one of the top outdoor and all-inclusive wedding venues in Nashville and one of the most renowned Nashville catering companies, she brings a unique experience to the table as an all-around wedding expert. Legacy Farms is a result of her vast experience and knowledge in weddings and how to avoid common mishaps that many venues overlook. In addition to having an in house caterer, A Catered Affair, Legacy Farms offers elopement options, all-inclusive packages, overnight stays, and an abundance of options for you to make your wedding day truly unprecedented.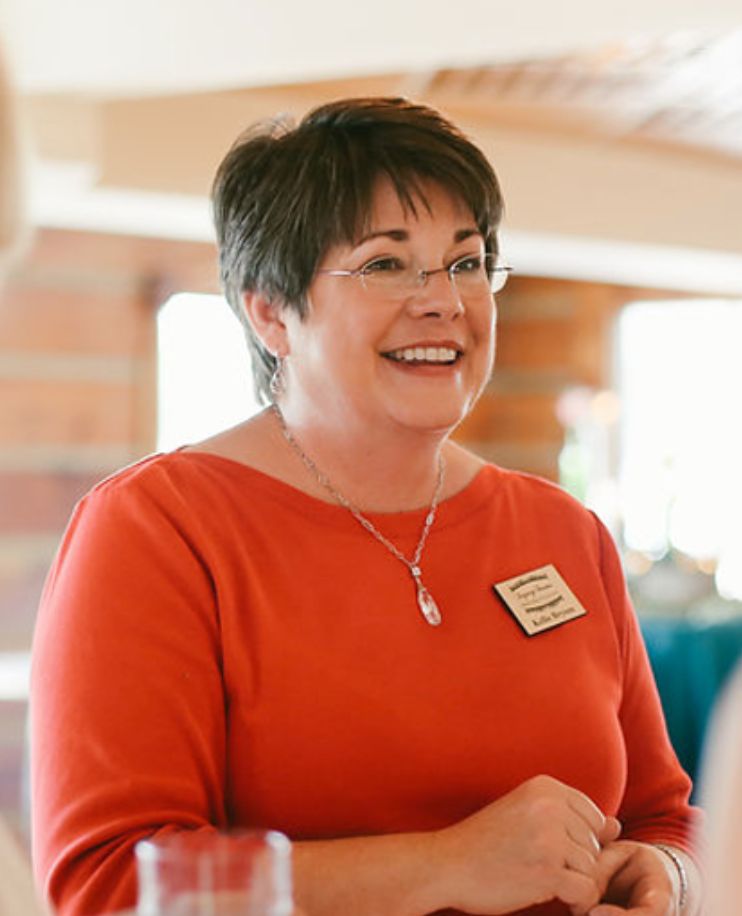 Catering Nashville
When you're researching "Catering Nashville," be sure to ask these ten questions:
Are you available on my wedding date?

How long have you been in business and how many weddings do you do per year?

Do you specialize in certain foods or services?

Do you provide rentals?

Do you provide a coordinator?

How do you handle dietary restrictions?

Do you host food tasting sessions?

Do you handle the table settings?

Do you work with fresh food?

Will you provide adequate wait staff?
We wish you luck in your search for catering Nashville! Contact us to discuss your budget and vision.