Nashville Wedding Catering
Custom menus. Special touches. Affordable to upscale menus.
↠ your wedding ↞
Every Detail is Covered.
From your cocktail hour to your reception, the flow and logistics of our Nashville wedding catering company are designed to be as smooth as possible. We handle everything—seating and table dressings, Instagrammable backdrops, floral displays, fun signage, entertainment arrangements—so you can relax and enjoy your special day.
Food is our language, and our chefs are skilled translators. Tell us about your family recipes and favorite flavors. This will inspire us to create signature drinks, imaginative plates, creative buffets, dessert bars, late-night stations, and more. From taste to presentation, we'll narrow down your perfect menu, filling it with the finest ingredients down to the garnish. Our Nashville wedding catering company wants to wow and impress you and your guests.
EXCLUSIVE VENUE
you deserve a seamless experience
We are the exclusive caterer for Legacy Farms, a Nashville outdoor wedding venue. Our catering headquarters are located here, meaning that you have fewer obstacles and planning for your wedding day.
We promise to reflect your vision through your wedding theme, settings, decor and more.
While most couples spend between $30-$40 per guest, we do have options starting at $20 per guest.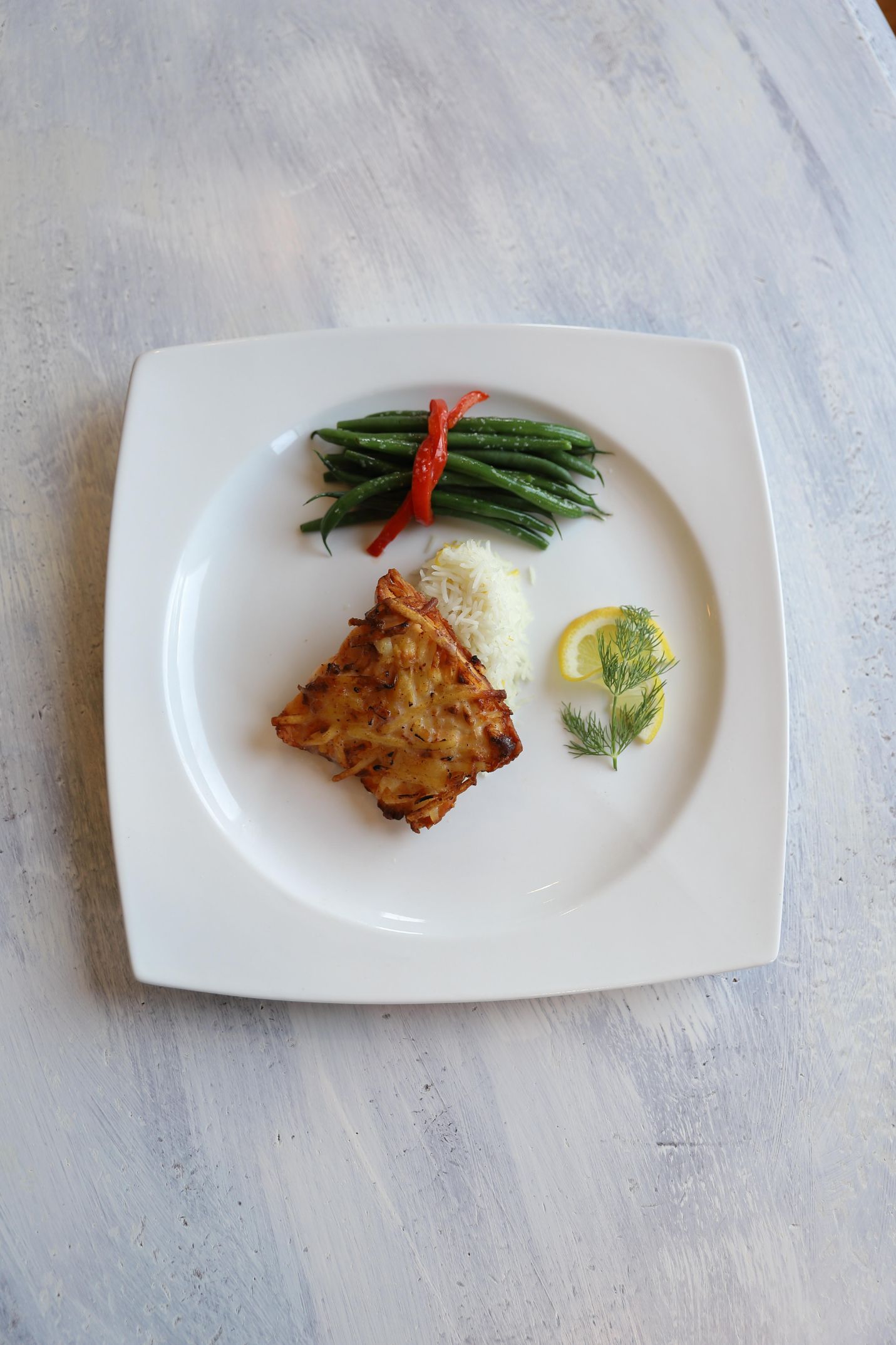 Unmatched Taste & Quality
You and your guests will love our melt-in-your-mouth cuisine and stunning presentations.
PERFECTLY PLANNED
From the day we meet until the end of your wedding, we promise to keep you (and your guests) at the center of our attention.
BRUNCH
Brunch is a great way to set Your reception apart from all of your friends. You look like a rockstar by providing options for your guests breakfast and lunch options to choose from. You can choose a less formal plan with dishes, décor and setup or you can make it the most elegant brunch ever.
Sample Brunch Ideas
Traditional  Level Brunch
Cilantro-lime Carne Asada with Charred Corn Salsa

– Flank steak marinated with fresh cilantro, lime, Worcestershire and red wine. Served with Cilantro Corn Salsa and Poblano Butter.

• • •

please make a Choice of Pasta station or Shrimp and Grit station

• • •

Pasta Station

– Self serve station with roasted vegetable and alfredo penne and grilled sausage penne in marinara. The station includes traditional French bread and Caesar Salad.

Shrimp and Grit Station

– Served buffet style with Carolina-style shrimp and cheesy stone-ground grits.

Eggs Benedict

– Choice of Southern-style; grilled ham over open-faced tender biscuits OR Coastal-style crab cakes topped with perfectly poached egg and tangy beurre blanc

Breakfast Bread Basket

– Filled with assorted muffins, gourmet breakfast breads and yeast rolls.

Seasonal Fresh Fruit Display with Baked Brie served with Carr's Water Crackers
Premium Level Brunch
Carving Station

– Guests have the choice of Herbed Roast Beef or Roasted Breast of Turkey. Served with condiments such as our Peach Mustard, Smoked Honey, Green Apple Sauce.

Pasta Station

– Grilled chicken and roasted vegetables are delicious options for your guests at our chef-attended pasta bar. Even our marinara sauce is made from scratch!

Omelet Station

– Chef will construct tantalizing brunch creations from a wide array of ingredients selected by your guests. We can also create a specialty omelet when we meet to discuss the final menu.

Saladtini Station

– This action station creates mouth-watering salad options for guests –individual servings presented in stemless martini glasses. Have fun designing salad options such as "His + Hers" during your menu planning session.

Seasonal Fresh Fruit Display and Assorted Gourmet Cheeses

 

served with Carr's Water Crackers
Brunch Bread Basket

– Filled with sweet zucchini muffins, fresh fruit danishes and gourmet breakfast breads as well as French baguettes and poppy seed rolls.
PLATED
Plated dinners provide your guests with a special experience of being served throughout dinner.  Our team will assist you in creating a perfectly planned plate.  Not only will it look beautiful when presented to your guest but it will taste divine.  Our Executive Chef, Randy, will ensure that the flavors you enjoy at your tasting are exactly what your guests will enjoy.
Sample Menu 1 (1 of 2)
Romaine and Kale Caesar Romaine lettuce and tender, baby kale is tossed together in a traditional caesar dressing and parmesan cheese.

 

garnished with our signature croutons

 

(Gluten-Free and Vegan available)
Roasted Beef Tenderloin Roasted to medium and served with a classic demi-glace.

 

Sliced into 2-3 ounce medallions for a total 6-ounce portion. (Gluten-Free)
Roasted Vegetable Bundles Vegetable bundles are created with sliced and seasoned summer squash, zucchini squash, carrots, yellow pepper, asparagus and portobellos – tied with scallions and roasted until tender

 

(Gluten-Free and Vegan)
Rustic Scalloped Potatoes Red and gold potatoes, thin sliced and baked in a creamy mornay sauce,

 

(Gluten Free and Vegetarian)
Silver Dollar Yeast Rolls Fresh-baked and served alongside 100% real butter
Sample Menu 2 (2 of 2)
Grilled Peach Salad Mixed Greens, grilled peaches, pickled red onion and toasted cashews lightly tossed with a white balsamic vinaigrette
Apple-Stuffed Chicken Apple and herb stuffed breast of chicken with a Calvados cream sauce

OR

Roasted Lamb Loin Mustard herb-crusted loin is roasted until medium-rare.

 

Sliced into medallions and drizzled with pan sauce reduction.

 

Garnished with fresh herbs
Classic Risotto

 

Traditional ingredients are used in this classic recipe – Arborio rice, chicken broth, garlic and white wine. Finished with parmesan cheese and pea garnish
Sauteed Broccolini Tender broccolini blanched and sautéed with garlic and olive oil. (Vegan, Gluten-Free)
Specialty Bread Basket

 

A delectable variety of our fresh baked bread such as mixed grain rolls, cheddar drop biscuits, brioche rolls and our famous zucchini bread served with sweet cream butter.
BUFFET
Your guests will enjoy sampling handcrafted hors d'oeuvres while mingling during cocktail hour.  Once all of the appropriate announcements are completed, your guests will create their own custom dinner plate at the carefully curated buffet station. Our team will work with you to ensure that all of the menu items work well together.  You can choose from Southern Staples or possibly more elaborate dinner options for your guests.  They will remember your dinner for a long time.
Traditional Buffet Dinner
Caesar Salad Traditional Romaine is tossed with shredded Parmesan cheese, our house Caesar dressing and garnished with black olives and Chef's Signature Croutons. (Gluten-Free Available)
Garlic-Infused Smashed Potatoes Red Potatoes are mashed and then folded with garlic-infused buttermilk, S&P, plenty of 100% real butter
Brown Butter Green Beans Fresh green beans are sauteed with shallots and brown butter served crisp-tender

 

(Gluten-Free, Vegan Available)
Herb Crusted Chicken Breast of chicken is coated with a blend of parsley, sage rosemary and thyme and then sauteed until golden. Topped with an herb chicken velouté
Peach Pork Chop Peach-glazed boneless pork chop grilled until medium-well.

 

(Gluten-Free )
Premium Buffet Dinner
Passed Appetizers
Mini Cheddar and Apple Paninis Sharp cheddar, crisp bacon and Granny Smith apples with apple-cranberry chutney on grilled artisan bread
Fig and Walnut Canape Paprika and herbed cream cheese is whipped and piped on a melba toast round – topped with smoked figs, candied walnuts and pepper jelly
Duck Breast with Bacon and Fruit Butters Bite-sized morsels of tender duck breast is wrapped with applewood bacon and baked until crispy. Drizzled with seasonal smoked fruit butter just before serving. (GF)
Chargrilled Beef Roulades (GF) Filet mignon, black truffle shavings, sweet peppers and enoki mushrooms. Served on green apple horseradish sauce
Fall Dinner
Finally Fall Salad

 

Mixed greens with candied pecans, sliced pears, shaved parmesan and maple balsamic dressing

 

( Gluten Free and Vegetarian.

 

Vegan Available)
Caramelized Brussels Sprouts Drizzled with EVOO and then roasted and tossed with bacon and herbs. (Gluten-Free, Vegan Available)
Roasted Red Potatoes Tossed with olive oil, herbs and spices then roasted until fork tender
Fall into Quinoa Protein-packed and versatile – selection from options such as Quinoa Pilaf with Crimini Mushrooms, Quinoa with Black Beans, Roasted Butternut with Quinoa, Dates and Sage, Blueberry and Pomegranate Quinoa, Acorn Squash Stuffed with 5 Grains
Tomato Basil Chicken Breast of chicken is marinated with fresh herbs, garlic and shallots then chargrilled on high heat and finished with white truffle oil and tomato basil cream sauce
Classic London Broil Sirloin steak is marinated and grilled to a beautiful brown outside, medium-rare inside. topped with a mushroom demi-glace and garnished with fresh mushrooms
AFTERNOON
Sometimes the most Budget Friendly Reception Menus happen in mid-afternoon.  Stay away from mealtimes for your reception menus and you can provide your guests with a lesser expensive menu option with light hors d' oeuvres.  No matter the budget, the team at A Catered Affair always works with you to create your special look, design and décor for your display.
Best for early afternoon receptions
Sample Hors d' oeuvres Menus
Classic Afternoon Reception
Mini Croissant Sandwich Select the sandwich option for your guests' enjoyment – all served on a buttery croissant. Pecan Chicken Salad, Lemon Chicken Salad or Peppered Turkey Breast
Bourbon Spiked Meatball Slow cooked in our Jack Daniels spiked barbeque sauce
Spinach & Artichoke Dip Traditional recipe with fresh spinach, cream cheese and artichokes. Served with House Crisped Pita Chips
Whipped Brie and Berry Tartlets Brie is whipped with honey and cream and piped atop a variety of fresh local berry jams in tart shells, garnished with a fresh berry and sprig of dill.
Grilled Vegetable Display Seasonal fresh vegetables are marinated and grilled. Served in a beautifully arranged manner on decorative
Traditional Afternoon Reception
Rosemary and Garlic White Bean Dip Great Northern white beans are pureed with garlic and olive oil topped with fresh rosemary and served with pita chips
Maryland Crab Cakes Hand made, bite-sized crab cakes topped with a traditional remoulade sauce
Chicken and Waffle Hors d' Oeuvres 

  

Tender waffle is topped with an hors d oeuvres portion of our signature fried chicken and then drizzled with smoked spiced maple syrup
Mini Beef Bites 2-Bite rolls are filled with thin-sliced medium-rare beef, garlic and herb cream cheese spread with a tiny dollop of onion jam. The best 2-bites!!!
Heirloom Tomato Bruschetta Thinly sliced, grilled baguettes topped with fresh basil, ripe and colorful heirloom tomatoes and our black currant-infused balsamic reduction.
Farmstead Skewer Mini mozzarella balls and grape tomatoes are halved and then reassembled on a wooden skewer wrapped together with prosciutto, garnished with a fresh basil leaf and drizzled with apple cider vinaigrette. Serving up Dairy, Pork and Produce all in a single bite.
Catering Nashville – Wedding
As a Nashville wedding catering company, we know how important our role is on your big day – not only making sure that the food and drinks are top-notch, but that the service you and your guests receive is unsurpassed. Whether you'd prefer a casual buffet-style meal or a formal plated dinner, our Nashville wedding catering company will create a delectable meal that your guests will never forget. Take a look at some of our menus above on this page, or contact us to create a custom menu!
Wedding Caterers in Nashville TN
We also provide catering in the areas surrounding Nashville:
Franklin Wedding Caterers
Brentwood Wedding Caterers
Hendersonville Wedding Caterers
Lebanon Wedding Caterers
Murfreesboro Wedding Caterers
Gallatin Wedding Caterers
Ardmore Wedding Caterers
Charlotte Wedding Caterers
Clarksville Wedding Caterers
Goodlettsville Wedding Caterers
Joelton Wedding Caterers
La Vergne Wedding Caterers
Madison Wedding Caterers
Old Hickory Wedding Caterers
Shelbyville Wedding Caterers
Smyrna Wedding Caterers
Decherd Wedding Caterers
Sewanee Wedding Caterers
Best wedding catering in Nashville TN
Nashville is definitely a foodie destination. Whether you're having a destination wedding or a local, you'll find that we're the best wedding catering in Nashville. Whether your style is hot chicken and biscuits, southern comfort, ethnic cuisine, or fusion meals, you'll find that we can create any style, and have done so for over 25 years. If you're looking to book the best wedding catering in Nashville to explore and taste your options to your heart's content, be sure to contact us to schedule a time to meet.
Wedding catering Nashville
A Catered Affair has provided wedding catering in Nashville and surrounding areas since 1996. We offer event planning and full-service catering. We are the exclusive caterer to Legacy Farms and a preferred caterer for local Nashville wedding venues, including Cheekwood, The Cannery, and Belle Meade Plantation. We've received accolades from WeddingWire, including the 2019 and 2020 Couples' Choice Awards and the 2019 and 2020 Bride's Choice Awards.